Keynote & Breakout Speaker

Rachel Cooper
Senior Program Manager and Subject Matter Expert — Substance Use Harm Prevention
National Safety Council
Rachael Cooper has devoted her career to the public health and social services sectors, with expertise in program development, harm reduction work, opioid overdose prevention and education, and community engagement addressing the overdose crisis. At the National Safety Council, she leads the effort to prevent harm brought on by the overdose crisis.
Rachael manages the multi-level Council initiative, which includes working with a wide range of partner organizations, and educating employers, medical professionals and community members on a variety of issues relating to the overdose crisis. These issues include safe prescribing practices, enhancing access to treatment and recovery, reducing stigma against people with substance use disorders, preventing unintentional overdose and helping employers understand the role they can play in addressing the epidemic.
Responsible for staying on top of opioid crisis research and trends for NSC, Rachael also aids the Council's work in supporting legislation and shaping policy to address the epidemic. Rachael chairs the Prescription Drug Overdose Prevention Workgroup for the Milwaukee County Substance Abuse Prevention Coalition that addresses opioid overdose and misuse in Milwaukee County, Wisconsin. She has extensive experience managing multimedia campaigns, curriculum development, and developing and facilitating trainings on the overdose crisis for a wide variety of audiences.
Previously, Rachael was the Prevention Coordinator for the AIDS Resource Center of Wisconsin in Milwaukee, working directly with community residents to provide harm reduction services, linkage to treatment, overdose prevention trainings, and other educational outreach. In addition to working with a variety of local and national nonprofit organizations, she has honed her skills by providing individualized consulting services on substance use prevention.
Rachael holds a master's degree in French Studies, International Development, and Global Health from the University of Wisconsin, where she also did her undergraduate work, receiving bachelor degrees in both French and Psychology. Based in Madison, WI, she is also active in her community, and works with several volunteer groups that address the overdose epidemic.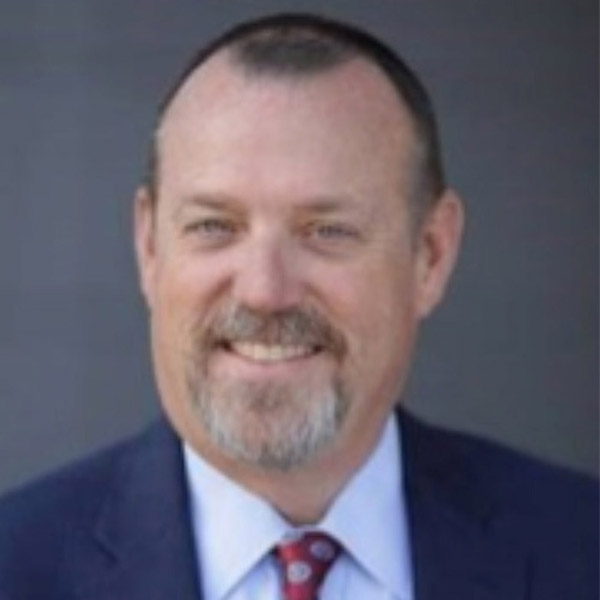 Scott Hesseltine, MA, MBA, LCADC
Vice President, Addiction Services
& Prevention, Centerstone
Scott Hesseltine is Vice President of Addiction Services and Prevention divisions of Centerstone in Kentucky. As Vice President of Addiction Services, Scott has initiated successful growth with the Addiction Services division of Centerstone in Kentucky by implementing "RO-MAT," or Recovery-Oriented Medication Assisted Treatment, which links the traditional 12-step model with medication assisted treatment and a focus on recovery. Due to Scott's expertise in the field of addiction treatment, he has been appointed to lead the implementation of several regional pilots, ranging from creating linkages between emergency departments and addiction treatment, creating reverse co-located integrated health clinics to scaling programs for pregnant and parenting women seeking to overcome addiction.
Prior to joining Centerstone in 2015, Scott served as the Director of Clinical Support and Operations of Hazelden Betty Ford Foundation. While at Hazelden Betty Ford Foundation, he led the efforts to design clinical practice protocols, organization wide clinical training, and program implementation for the Comprehensive Opioid Response with Twelve Steps (COR-12) program.
Scott possesses a Master's Degree in Addiction Counseling from the Hazelden Graduate School of Addiction Studies and a Master's Degree in Business Administration with a healthcare focus from the University of St. Thomas. Scott is also a Licensed Clinical Alcohol and Drug Counselor with the State of Kentucky (LCADC), Board Certified Addictions Counselor with the International Certification & Reciprocity Consortium, and holds Licensure as an Alcohol and Drug Counselor with the MN Board of Behavioral Health and Therapy (LADC). Scott is also a member of the Operations Leadership Team (OLT) of Centerstone in Kentucky and he is a member of the American Counseling Association, the Association for Addiction Professionals (NAADAC), and the Kentucky Association for Addiction Professionals.
Scott is a highly motivated and results-oriented leader within the addiction treatment field. He has a proven track record of delivering excellent patient care, facility and program management, financial and budgetary oversight and providing innovative clinical and business solutions as demonstrated through positions of increasing responsibility over his career.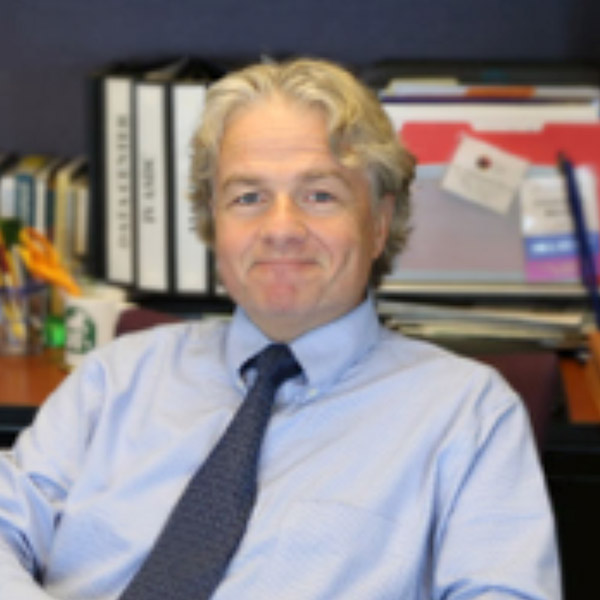 Christopher Merrett, PhD
Director, Illinois Institute for Rural Affairs, Western Illinois University
Christopher D. Merrett is Director and Professor in the Illinois Institute for Rural Affairs (IIRA) at Western Illinois University. As IIRA director, Merrett oversees a university-based research, outreach, teaching, and policy development unit comprised of 20 community development faculty and professionals.
In addition to his management role, he teaches courses in Principles of Community Development, Non-metro Planning, and Philosophy and History of Geography. He also serves on the Governor's Rural Affairs Council, is current Chairperson of Rural Partners, and has raised over $6 million in external grant funding to support community and economic development outreach and research. His current research focuses on cooperatives and community development. Merrett co-edited two books on this topic, including A Cooperative Approach to Local Economic Development (2001) and Cooperatives and Local Development: Theory and Applications for the 21st Century (2003).
He has also published in a range of journals on topics such as value-added agriculture, cooperatives, rural land use, social justice, and rural community and economic development. He received his Ph.D. in Geography from the University of Iowa, with a focus on regional development and international trade.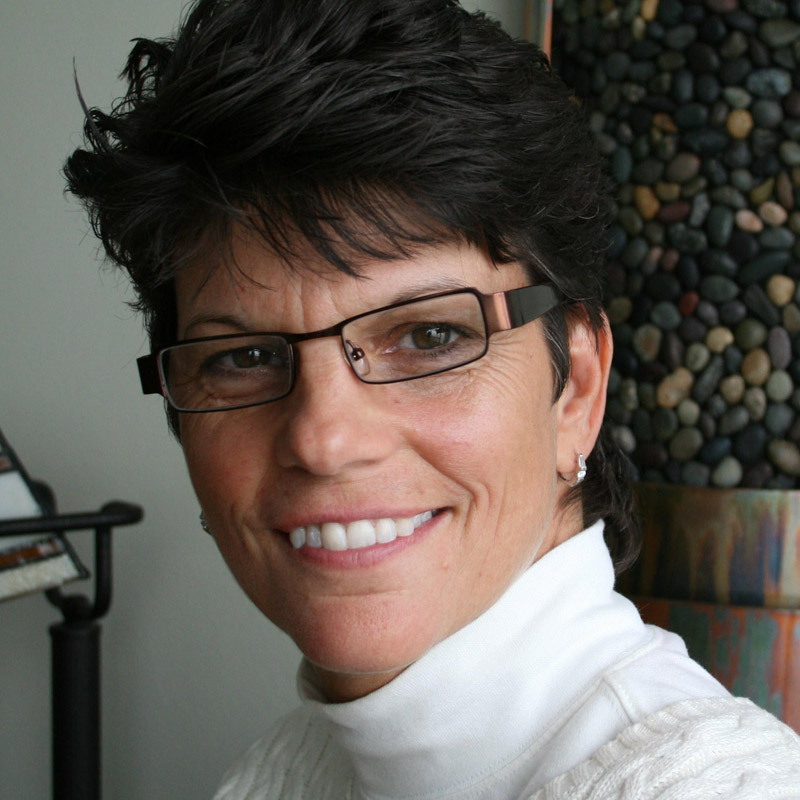 Rosie Gianforte, LCSW
Director, Statewide Opioid Resource Illinois Department Human Services,
Division of Substance Use, Prevention, Recovery
Rosie Gianforte is currently the State Opioid Resource Director for the Illinois Department of Human Services (IDHS), Division of Substance Use Prevention and Recovery (SUPR). Rosie is a licensed clinical social worker (LCSW) and Chicago native, and earned her Master of Arts in Social Service Administration from the University of Chicago. She has almost 30 years' experience in the development and oversight of large programs, working collaboratively with child welfare projects and substance use treatment providers serving at risk Illinois Department of Children and Family Services (IDCFS) involved families for over 22 years. She coordinated the Federal IV-E AODA Waiver Project awarded to IDCFS for 16 years, which has been directly linked to higher reunification rates and reduced time in foster care for Illinois children. For the past 3 years, Rosie served as Coordinator of the Drug Overdose Prevention Program (DOPP) for IDHS/SUPR and as SUPR'S liaison to other state, federal, and nonprofit organizations. The DOPP Project has trained over 50,000 first responders and lay persons in the State of Illinois in overdose education and naloxone distribution (OEND) this past year. The DOPP enrollees have been successful in saving many lives experiencing an opioid overdose in Illinois as we continue to address the opioid epidemic.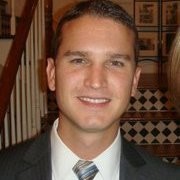 Chad Brandon, MBA
President/Certified Risk Architect, The Tedrick Group
Chad Brandon partners with middle market organizations to design & build custom risk management programs in order to improve quality and increase efficiency. It begins with a curiosity and desire to understand the inner workings of a business. If one does not understand a business and its issues, it is not possible to adequately perform exposure identification. By going through this distinctive, proprietary process organizations improve their risk profile, and as a result earn more competitive insurance premiums, as opposed to bidding insurance. Our clients also have the opportunity to test and subsequently improve their culture, including safety culture.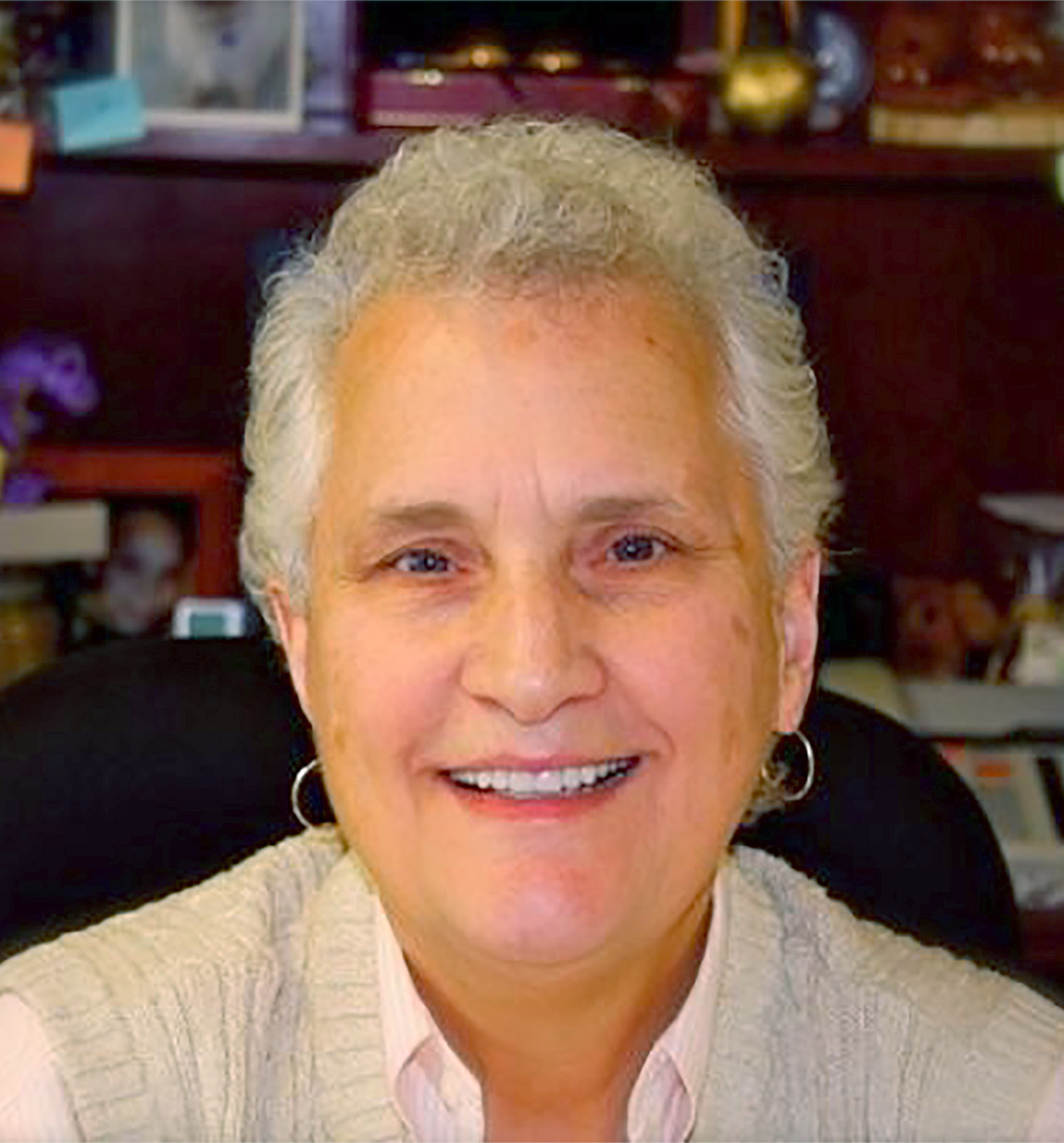 Shari Rhode
Lawyer, Rhode Law Firm
With more than 42 years of experience, Shari has developed a reputation for being that go-to legal mind who can effectively defuse problems before they become costly litigation matters. With a concentration on employment law, she's worked as consulting counsel for a number of regional companies as her vast knowledge regarding issues of sexual harassment and ADA claims makes her an invaluable asset to corporate clients navigating the complex terrain of discrimination.
Furthermore, her comprehensive understanding of behind-the scenes business operations enables her to facilitate and oversee numerous transactions and negotiations. The consulting counsel model gives Shari's clients the best of both worlds: an attorney they can call at a moment's notice with any legal concerns and a specialist familiar with their day-to-day operations, on board to ensure everything functions according to plan.
Shari has more than 20+ years' experience as Chief Trial Attorney for Southern Illinois University and served as an Associate Professor at SIU School of Law. She received her J.D. from Southern Illinois University and an LL.M. in Litigation from Emory University. She is licensed to practice in state courts in Illinois, Georgia and Missouri as well as various federal trial and appeals courts. She is an active member of the Illinois State Bar Association, including eight years serving on its Board of Governors. Shari is a Fellow in the Illinois State Bar Foundation and she was selected as a Super Lawyer in Illinois for 2012 and 2018.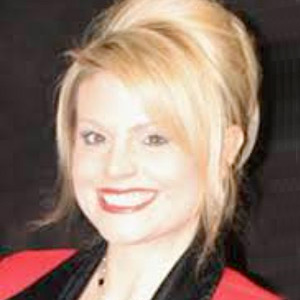 Ginger Meyer, MSW, LCSW
Clinical Director,
Children's Medical & Mental Health Resource Network,
Southern Illinois University School of Medicine
Ginger Meyer is the Clinical Director for Children's Medical and Mental Health Resource Network (CMMHRN), a program of SIU School of Medicine and has a wide range of experience in developing programs/resources, multi-disciplinary collaborations, experiential and practical behavioral health treatment experience, grant management, leadership, networking, training and teaching. She serves as the Principal Investigator on two federal grants at SIUC, the Trauma-Based Behavioral Health Fellowship w/Opioid Use Disorder component and the Campus Suicide "It Takes a Village" project. She has previously served as the program coordinator, lead trainer and development lead of the program curriculum for the original Trauma Based Behavioral Health Fellowship program.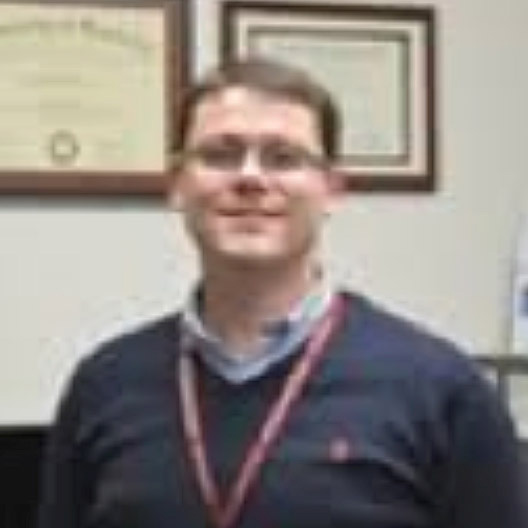 Matt Buckman, PhD
Clinical Director, Child & Adolescent Division,
Egyptian Public & Mental Health Department
Matt Buckman, PhD, serves as Co-PI and consultant for the Trauma-Based Behavioral Health Fellowship at SIUC. Matt is the Clinical Director of the Child and Adolescent Division of Egyptian Public and Mental Health Department. He supervises and provides direct services to children, teens, families and young adults to help improve a variety of emotions and behavioral health issues. Dr. Buckman is certified in Trauma Focused Cognitive Behavioral Therapy and Parent Child Interactive Therapy through a learning collaborative from the National Child Traumatic Stress Network. Dr. Buckman has been instrumental in helping create the Children's Medical and Mental Health Resource Network in southern Illinois and is a dedicated team member. He has also recently been added as an official Research Associate to the SIU School of Medicine's Center for Rural Health and Social Service Development.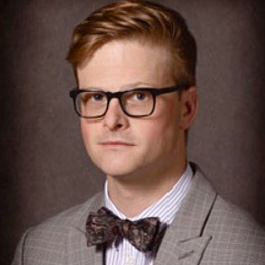 A

aron Diehr, PhD
Department of Health, Behavior & Society,
College of Public Health, University of Kentucky
Aaron Diehr, PhD, is an assistant professor at the Department of Health, Behavior & Society in the College of Public Health at the University of Kentucky. He received his PhD in health education from the University of Toledo, as well as an MA in English from DePaul University and a BA in English from The Ohio State University. Dr. Diehr research focuses broadly on health disparities in cancer prevention and control, particularly those related to rurality and race/ethnicity, as well as on college and sexual health.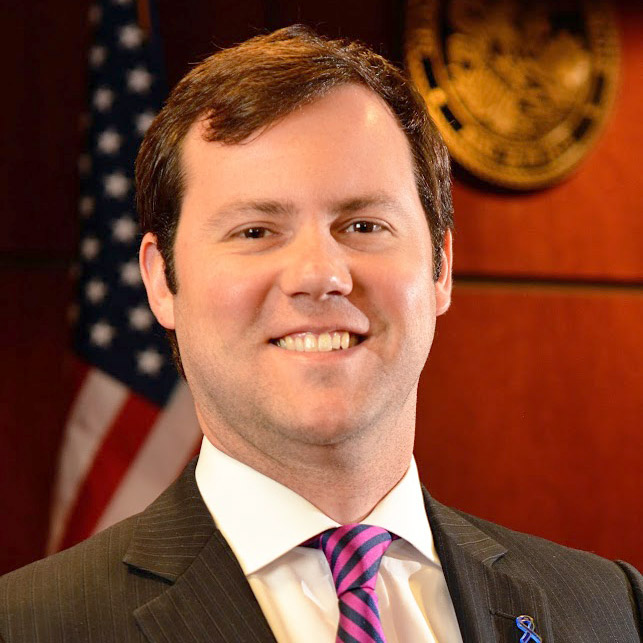 Brandon Zanotti
State's Attorney, Williamson County, Illinois
Brandon Zanotti is the Williamson County State's Attorney. He filled two years of a vacancy in 2014, and won election in 2016.
Brandon is a lifelong Southern Illinois resident. After graduating high school class valedictorian from Johnston City, he graduated summa cum laude from SIU Carbondale.
Brandon earned his Juris Doctor degree from Washington University in St. Louis School of Law. During law school, Brandon served in the U.S. Senate in Washington, D.C., as a congressional legal clerk to Senator Dick Durbin.
Brandon is licensed to practice law in Illinois and Missouri. Before becoming State's Attorney, he was an Arbitrator with the Illinois Workers' Compensation Commission. Prior to that, he was in private practice as a trial attorney with the Carbondale law firm of Feirich/Mager/Green/Ryan.
Brandon is an Adjunct Professor of Law at the SIU School of Law. He is a member of many local and statewide organizations, and is on the executive boards of his local Child Advocacy Center and Juvenile Justice Council. He is a board member of the State's Attorneys Association and is a former member of the Board of Governors for the Office of the Illinois Appellate Prosecutor. Brandon also worked for many years to help form the newly implemented Illinois 1st Circuit Drug and Veterans Court. Brandon resides in rural Johnston City with his wife, Katie, and daughters, Eleanor and Claire.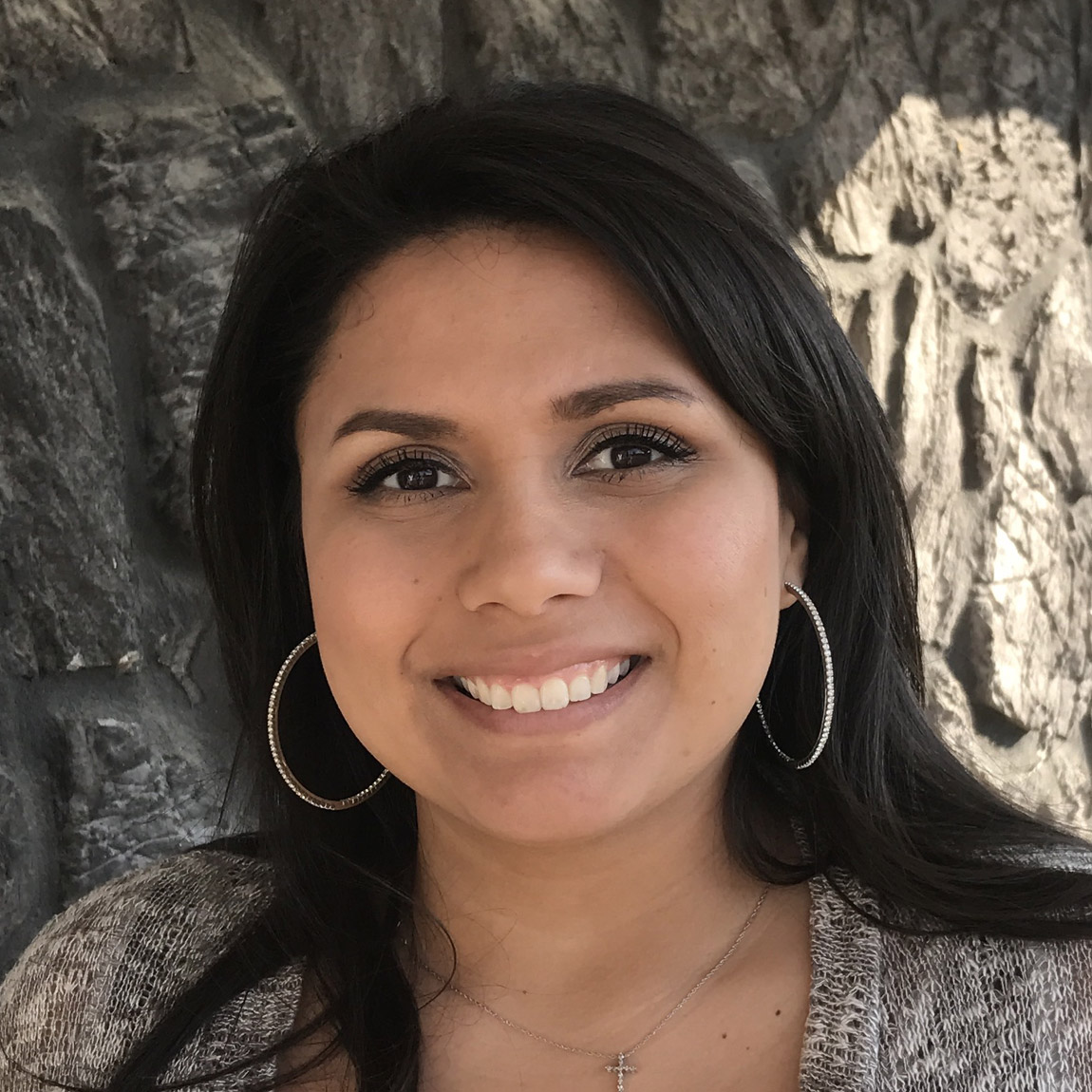 Alisha Foster, LCSW
Coordinator, HRSA grant, Rural Communities Opioid Response Planning Program
Alisha Foster, LCSW grew up in northern Indiana and started her academic career at Purdue University before transferring to University of Southern Indiana. There she obtained her Bachelor of Science in Psychology and a Bachelor of Social Work as well as her Master of Social Work. She went on to earn her licensure as a clinical social worker. She began her career with Family Counseling Center, Inc. in 2013 where she started as an outpatient adult therapist. From there, she gained knowledge and experience in a variety of settings and populations including substance use treatment. She currently is the coordinator of a federally-funded HRSA grant, Rural Communities Opioid Response Planning Program, which focuses on reducing opioid use and its consequences in Hardin County, Illinois. Alisha is passionate about using her skills in behavioral health to improve the lives of those in Hardin County where she currently resides with her husband, Nathaniel, and their daughter, Aurora.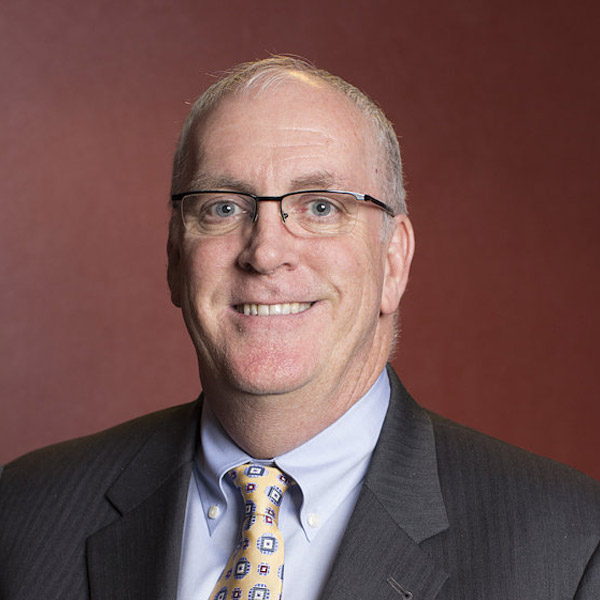 Vince Keenan, CAE
Executive Vice President, Illinois Academy of Family Physicians
Vince is the Executive Vice President of the Illinois Academy of Family Physicians . He began as a staff member in May 1989 and was very fortunate to be chosen to be EVP in May 1992. Prior to working at the Illinois AFP, Vince worked at American Medical Association, American Academy of Pediatrics and the Self-Help Center, never being able to hold a job for more than two years at a time. Now you know why he is so fortunate to be EVP of Illinois AFP.
Vince works with the best colleagues anyone could ever have. Jennifer O'Leary, deputy evp for internal affairs celebrates her 27th year at Illinois AFP this year. Gordana Krkic, CAE, deputy evp for external affairs, her 22nd year; Ginnie Flynn, vp of communications, 20th; Diana Garcia, membership director, 19th Kate Valentine, vp of education and meetings, 17th; Desma Rozovics, vp of business development, 12th and Sara Ortega, education and accreditation manager, 7th .
Additional activities include:
executive director for Family Medicine Midwest Foundation ;
board member of the Healthcare Associates Credit Union; and
chair of the Medical Scientific Committee for the Alzheimer's Association of Illinois
Vince is celebrating his 29th year as a Certified Association Executive, a certification of the American Society of Association Executives
Vince received a BS in Education from Northwestern University, an MS in Public Health from University of Illinois at Chicago, and was saved from completing his MBA at DePaul, when Lizzy was born in the middle of a semester of Accounting. Always wanting to be a dad, Vince finished the accounting course and never went back to school. Rob was born three years later. Magically, both have grown up. Lizzy graduated in 2013 from Elmhurst College and after seven years in retail work at video game stores is looking to switch it up and Rob works at Buffalo Wild Wings, cheering on his favorite teams!
Vince married his high school sweetheart, Patty. They are deeply involved in Patty's family, their church and their kids. It's a wonderful life.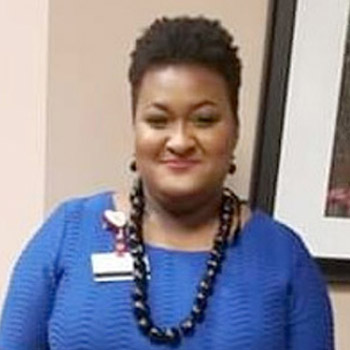 Candice Watson, BS, MS
SBIRT Grant Coordinator, Southern Illinois Healthcare
Currently, Candice Watson, BS, MS, works at Southern Illinois Healthcare (SIH) as the SBIRT (Screening, Brief Intervention, and Referral to Treatment) Coordinator. Candice's primary roles are to track and distribute SBIRT data to SIH personnel who are also involved but also to any other community partners in need of the data. Candice is also involved and contributes to SIH's Pain Management Teams, across the Community, Emergency, Inpatient, and Outpatient systems. In addition to these functions, Candice has assisted in planning and contributing to SIH workshops, events, and publications that focus on opioids and substance misuse.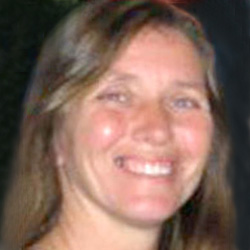 Michelle McLernon, PhD
Director of Health Education, Jackson County Health Department
Michelle McLernon, PhD, is the Director of Health Education at the Jackson County Health Department. Dr. McLernon earned a Master's Degree in Community Development and a Doctoral degree in Health Education at Southern Illinois University. Prior to her current position with the Jackson County Health Department, Dr. McLernon served as the Wellness Center Coordinator at SIU for 13 years, during which time she organized two town hall meetings focused on alcohol misuse among college students. She currently chairs the Jackson County Behavioral Health Action Team, through which she has been instrumental in organizing community town hall meetings that address the opioid crisis in the region.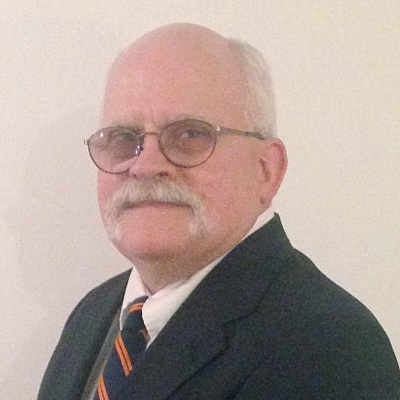 Bill McCreery, RPh, MPHS
Pharmacy Educator, Southern Illinois University,
Center for Rural Health & Social Services Department
J. William (Bill) McCreery, RPh, MPH, is a pharmacy educator at the SIU School of Medicine's Center for Rural Health and Social Services Development (CRHSSD). He has 40 years of experience as a practicing pharmacist. His experience includes serving as a pharmacy consultant, hospital pharmacist, and retail pharmacist. Bill graduated from SIU-Carbondale in 1976 with Bachelor degrees in the Biological Sciences and Chemistry. He then was admitted to the University of Illinois, College of Pharmacy, graduating in 1979. Prior to his retirement (which lasted approximately two months) Bill practiced at a retail store in southern Illinois for over 30 years. Following retirement, Bill decided to continue his education and enrolled in graduate school at Creighton University. In 2017 he earned his Master's in Public Health. Bill has used both his background in pharmacy and public health to assist the Jackson County Health Department and today the CRHSSD in a continuing effort to encourage healthcare providers to utilize the State of Illinois Prescription Monitoring Program and the Centers for Disease Control and Prevention Opioid Guidelines.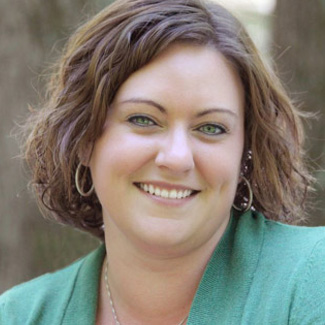 Amber Neal-Anderson
Director, RSVP of Southern Illinois, SeniorCorps/Egyptian Area Agency on Aging
Amber Neal-Anderson is the RSVP of SI Director, a program run through SeniorCorps and the Egyptian Area Agency on Aging. She is a southern Illinois native. Growing up in Ewing, IL, Amber spent a lot of time involved in different activities such as 4-H, sports, traveling, and volunteering. She still enjoys traveling and spends most of her time camping when the weather is nice. She also still enjoys volunteering and chairs the Franklin County Substance Misuse Coalition that meets at the Franklin Hospital once a month. She earned her Bachelor's in Business Administration with a minor in Gerontology and is currently pursuing her MBA. She has been a liaison for the US Navy, an AmeriCorps member, and a Qualified Intellectual Disabilities Professional.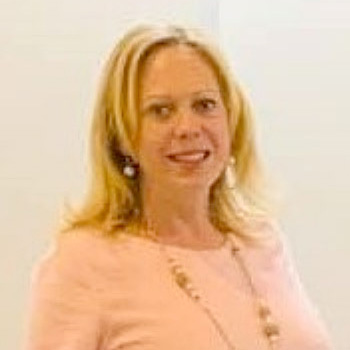 Michelle Bertinetti
Volunteer, Southern Illinois
Michelle Bertinetti was born and raised in Southern Illinois and grew up in West Frankfort. She graduated from John A. Logan College in 1999 and from Southern Illinois University in 2001. She has a Bachelor's Degree in Workforce Educational Training and Development with a minor in Marketing. Her previous work experience includes 13 years in pharmaceutical sales, one year in the Home Care and Hospice field and two years with Gateway Foundation. She is a member of the Carbondale, Marion and Mt. Vernon Chambers of Commerce; a member of the Williamson County Drug Task Force, Franklin County Drug Miss Use Task Force, Jackson County Behavioral Health Action Team, Positive Youth Development Team for Jackson County, Mt. Vernon Area Community Collaboration Group, Jefferson County Drug Court Board, Franklin County Drug Court and MISA Group in Anna. She is very passionate about helping people who suffer from addiction and educating parents on signs of possible drug use in teens. She believes that if parents can recognize the signs early they can be empowered to be pro-active in helping their teens.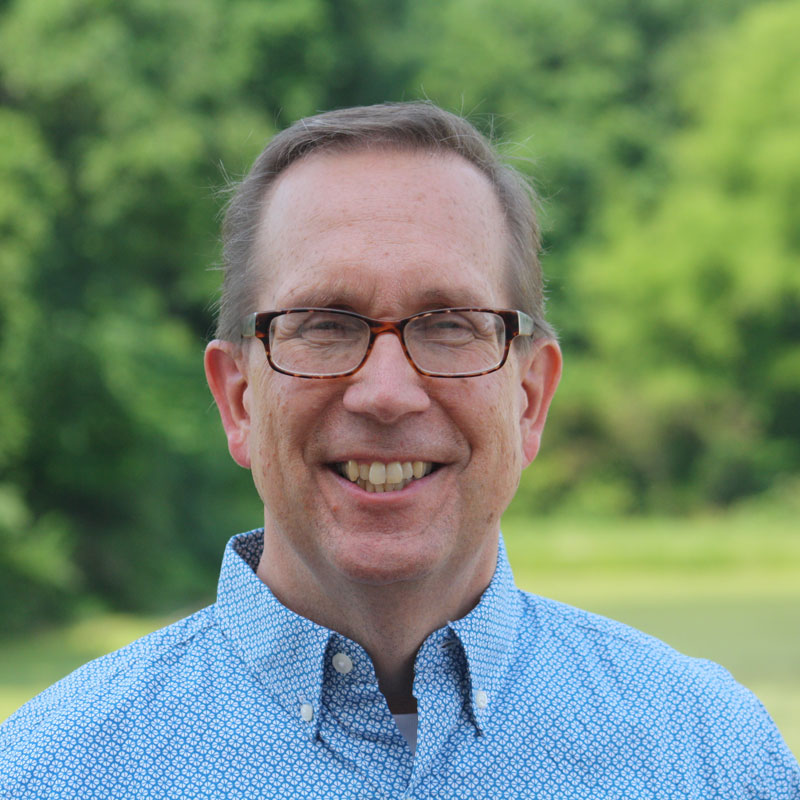 Dennis Trask, M.S.
Southern Illinois Substance Abuse Alliance
Dennis Trask, M.S. has contributed to the growth of many diverse community anti-drug abuse prevention coalitions in rural, suburban and urban communities including federal Drug Free Communities grantees. He has also served as a federal Drug Free Communities (DFC) grant peer reviewer five times and presented at various trainings and conferences. Dennis has significant successful experience assisting businesses develop, implement and evaluate drug mis-use prevention and intervention programs.
Since December of 2015 Dennis has provided professional prevention training and support to the Southern Illinois Substance Abuse Alliance (SISSA). The coalition was created by a Partnership for Success Grant from the Illinois Department of Human Services to the Human Service Center of Metro East. SISSA is focused on preventing teen use of alcohol tobacco and other drugs using the Strategic Prevention Framework in Randolph County. Washington County joined coalition efforts in 2018. 2018 evaluation data indicates a 3% decrease in Randolph County 10th grade 30 day use of alcohol attributable to coalition prevention strategies. Dennis also lead successful a grant application for $100,000 funded by the Amerisource Bergen Foundation in December of 2018 which is now supporting coalition efforts to prevent opioid misuse.